Geoffrey Neuner, M.D.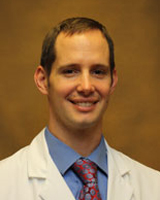 Geoffrey Neuner, M.D.
is board certified in radiation oncology. He completed his residency in radiation oncology in 2011 at the University of Maryland Medical Center in Baltimore, MD. He completed his medical degree at Eastern Virginia Medical School in Norfolk, VA in 2006.
Dr. Neuner joined Radiation Oncology HealthCare in 2011. He is a clinical investigator for the Radiation Therapy Oncology Group and the National Cancer Institute. He is a member of various national professional societies, including the American Society for Therapeutic Radiology and Oncology, and the American Society of Clinical Oncology.
His special areas of expertise include
Stereotactic Body Radiotherapy
Head and Neck Cancer
Lung Cancer
Palliative Radiotherapy
Dr. Neuner speaks Spanish and Portuguese
To schedule a radiation oncology consultation with Dr. Neuner please contact

Greater Baltimore Medical Center
6701 N. Charles Street
Baltimore, MD 21204

Tel: (443) 849-2540
Fax: (443) 849-2595